V8 Supercars resumes with new Volvo for Scott McLaughlin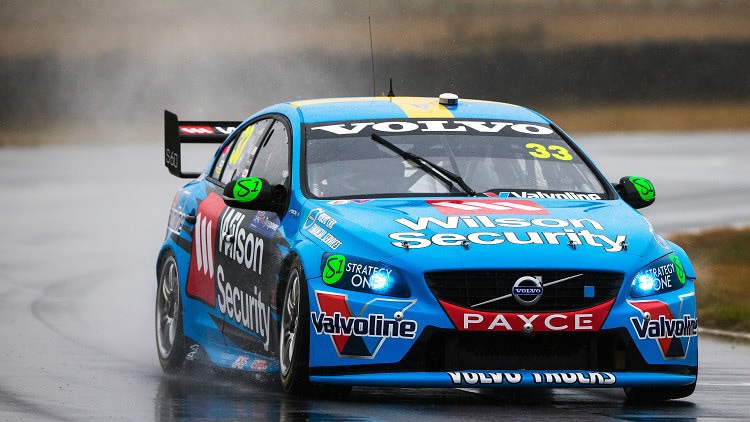 V8 Supercars resumes this weekend with the Perth Supersprint where Scott McLaughlin scored the first official victory for Volvo Polestar Racing last year. The Kiwi is back with a brand new Volvo S60 race car.
"I am really excited about the new car and the track is very special for us as we got our first win there last season," said McLaughlin.
The season start has been tough for McLaughlin who has started to work his way back up through the standings, moving from 20th to 13th position after the race in Tasmania five weeks ago.
"It is a completely different ballgame this year, everyone has stepped up from last year. But I am confident that we can have a good showing in Perth to get the championship back on track, scoring some vital points," said McLaughlin.
David Wall changes car as well ahead of the Perth weekend, taking over McLaughlin's car, and is keen to get going again after some vital time off for the foot injury he sustained earlier this year to heal.
"I am taking over Scott's car, something that feels good. It is a little bit new which is always a good thing. Time off has been good and my foot injury is mending well. I am really excited to get back on track," said Wall.
Perth SuperSprint – V8 Supercars
Circuit: Barbagallo Raceway
Length: 2411 m
Lap record (V8SC): 0:55.9440, Jason Bright (2004)
Schedule
(Times in UTC +8h)
Friday 1/5
10:30 Practice 1 (60 min)
13:30 Practice 2 (60 min)
Saturday 2/5
09:15 Practice 3 (15 min)
10:40 Qualifying – Race 7 (10 min)
11:05 Qualifying – Race 8 (10 min)
13:15 Race 7 (25 laps)
15:15 Race 8 (25 laps)
Sunday 3/5
10:55 Practice 4 (15 min)
12:00 Qualifying – Race 9 (20 min)
14:20 Race 9 (83 laps)
Championship Standings – Top 5
1 Jamie Whincup Holden Commodore 483 pts
2 James Courtney Holden Commodore 464 (-19)
3 Craig Lowndes Holden Commodore 460 (-23)
4 Garth Tander Holden Commodore 457 (-26)
5 Shane Van Gisbergen Holden Commodore 246 (-27)
…
13 Scott McLaughlin Volvo S60 231 (-252)
22 David Wall Volvo S60 158 (-325)
TV Schedule
Australia: http://www.v8supercars.com.au/view/tv-schedule
Europe: http://www.motorstv.com
Sweden: http://www.viasat.se/sport/motor
International: http://www.v8supercars.com.au/v8live/schedule